Clients Testimonials
Services - Big Box Self Storage, QLD Australia

"I have been using HubDo services for nearly 12 years now (Possibly longer!!) and can't speak highly enough about them. Fantastic people that go out of their way to make sure systems run the way they are supposed to. If ever I have a concern I reach out for assistance and get it pretty much immediately. I would be lost without them. If you are needing these services don't waste your time looking elsewhere – Just get it done the right way first time around…."
Shane Kennedy
MANAGER
Big Box Self Storage
QLD Australia
Services - Digital Marketing Audit
A digital marketing audit is a comprehensive analysis and full details report of the practices, strategies, and outcomes a business has undertaken to establish and improve its online presence. The audit also offers insights concerning the status of the business's digital strategy as well as actionable steps for improvement. Contact support@hubdo.com for more information.
Dennis Ottey,
Dott Digital Marketing, LLC, USA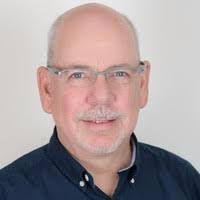 "I recently contracted HubDo to complete my second Digital Marketing Audit (known also as 'Total Online Presence Audit' or TOPA). After the first one, I was convinced that this is the very best way to develop a strategy. Strategy is a nice concept, but a to-do list of actions to take, that will have a real impact on a business, is a much tougher task. The HubDo DMA was delivered with a 17 - slide PowerPoint Presentation and PDF. Each slide was a clear description of the good the bad and the ugly. As an agency, it allowed me to demonstrate my depth of knowledge on digital marketing strategy and the tasks required to succeed. More importantly, it helped provide a roadmap for engagement with the client. The team at HubDo is knowledgeable and took the time to go through the results until I felt comfortable delivering the report and recommendations. The last one resulted in an annual contract for Dott Digital Marketing. I highly recommend the Digital Marketing Audit (or TOPA) from HubDo!"
"Helen, I love the culture you and Pete have developed in your business. It is carried thru all of your employees by your example of commitment to your and my customers!
Thanks very much"
Dennis
14 Aug 2019
Dennis B. Ottey
President
Dott Digital Marketing, LLC
Vanessa Geraghty McGann, Vivacity Marketing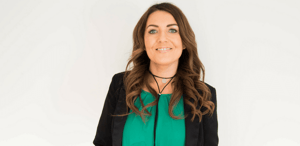 "I have used the HubDo team to do Digital Marketing Audits for two of my clients so far. The team is very thorough, they take the time to explain the results to you and it was a really fast turnaround.
My client had clear actionable steps and recommendations then to improve and enhance their online presence."
Vanessa Geraghty McGann
Owner
Vivacity Marketing
Joanna Sharma, Drum Digital - Australia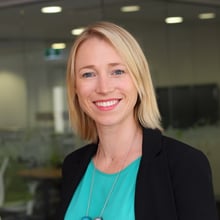 "I have recently onboarded a new client as a part of my strategy development HubDo conducted a Digital Marketing Audit, which reviewed the digital assets used by my client and provided a summary of their findings and recommendations.
This was a great help to the speedy development of a strategy, which saved me a lot of time. I was able to incorporate those findings into the overall strategy. This was a valuable part of my strategic process and I would highly recommend HubDo."
Joanna Sharma
Owner
Drum Digital
Website Development
Myrna Arroyo, Pepper Inbound Marketing, USA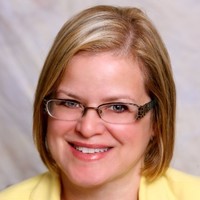 "Working with HubDo on my client's website was a breeze.
When I first started the website re-design project for my client SafetyPro Resources, I was worried about how communication would work with a remote team based in the Philippines from the US.
But from the beginning, the HubDo team kept me updated each step of the way, met all of our deadlines, and was a joy to work with. I've found it much easier and faster than other web design projects I've outsourced to local firms in my area.
My client was thrilled with the finished website design, which was done on time and on budget, and it's getting great results for him. Highly recommended."
Myrna Arroyo
Owner
Pepper Inbound Marketing
Adwords & PPC
Consultant, Peter Preston - Localtag - Australia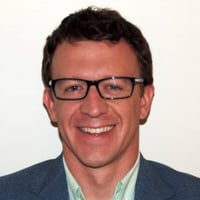 "It often feels like anyone with a laptop and an internet connection is in the PPC management space, but Troy, the PPC Manager at HubDo has been the best resource for me to help my clients grow their businesses using search engine marketing.

Troy has guided me and given me the confidence to provide PPC and SEM services to a variety of businesses. From local dental practices to international startups, Troy's work has been awesome.

One particular client always comes to mind when asked about HubDo and specifically, Troy's experience with PPC. We took over an ad account of a business that was doing ok. After three years of working with this company, return on Ad spend was up 47%, total spend was down 27%, and Ad spend as a percentage of revenue went from nearly 7% to an average of 2.4% on a rough annual revenue number of 2-3 million. Amazing work.

The best part for me is learning from Troy. He's very open and has a great enthusiasm for learning and sharing. I know enough about PPC on Google, Facebook and LinkedIn to be dangerous. Troy helps me understand what's happening in each Ad account and why. And most importantly, he keeps my clients happy."
Peter Preston
Localtag
Consultant, Vanessa Geraghty -
Vivacity Marketing

- Perth Australia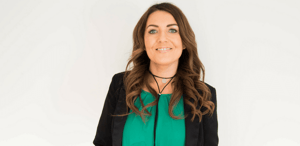 "I have been using HubDo for my clients PPC campaigns for a couple of years now. Troy, HubDo's PPC Manager is really a true master at what he does! I have run such a wide range of campaign types now with Troy managing these for me, as I have a wide portfolio of clients.
We have run campaigns across Google Search, Google Shopping Ads, YouTube Ads and Google Display Network. Troy always maximises my spend per client so that we are getting the most conversions possible for my clients. We meet regularly on a call to go through client campaigns and Troy pulls together really detailed reports for me at the end of each month so that I can present them to my clients. Thanks to Troy and the team at HubDo for the amazing service that you provide!"
Thanks!
Vanessa
12 Aug 2019
---
HubSpot Testimonials
If you're super happy with the work we've done for you on a client's HubSpot Portal, please leave your review here: HUBSPOT AGENCY REVIEWS. You'll need to sign in to your personal LinkedIn account to authenticate your review,