ABOUT CRYSTAL HALOS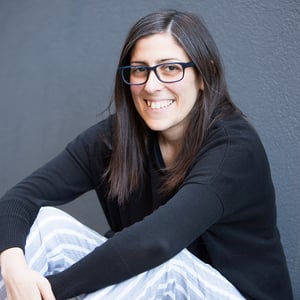 My name is Crystal and I'm a Google Ads addict. I love using this powerful tool to help small to medium businesses reach their sales and growth goals.
The most important thing about running a successful ad account? Understanding the business, how it works, and what it needs to succeed. As a business owner, I know what it's like to see time and money go down the drain. I understand the frustration of spending hours trying to figure out how to spend effectively in marketing or whom to ask for help.
That's why I combine my expertise with your business goals to tailor an approach that increases profit and drives growth. I can help with account management or consulting for businesses that prefer to manage accounts in-house.
---
Crystal works with a wide range of e-commerce and lead generation businesses to help them achieve their specialised goals. Ranging from local hair salons to global websites and stores, she's helped to increase ROI and decrease CPA for the most profitable results.
Crystal is experienced with Search, Display, YouTube, and Shopping campaigns and keeps up to date with Google's ever-changing technology to stay ahead of the game. She is available for account management, consulting, and training.
Have a chat today!
SERVICES:
Google Ads Tuition
Google Ads Management
Google Ads Consulting
NOTE: 30-days notice of cancellation is appreciated.

---