Melotti Media
Copywriting, Content and Marketing Solutions
Content Package Offer - from 3vp
OFFER:
1 X Blog/Article 500 words (plus Social Media instructions) = 3 x HubDo Value Points
ABOUT CHRIS MELOTTI
Copywriting, Content and Marketing Solutions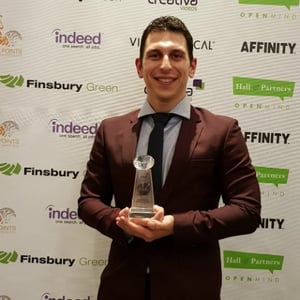 Melotti Media Copywriting works with your business to achieve your Content Marketing goals and improve Return On Investment through quality copy and valuable content which engages your audience, improves customer retention and supports lead conversion.
We provide highly professional services for your business to improve your business' copy and content through our years of professional experience and superior marketing expertise.
Services Available
Website copy

Advertising content

Content marketing strategy

Conceptual copywriting

Corporate communications

Product and services copy

Publications, PR and media

Review and editing services

Marketing plans
As an Agency Owner, what's it like working with Chris Melotti?
Who is Melotti Media Copywriting?
My name is Christopher Melotti, the founder of Melotti Media Copywriting.
We are a boutique Copywriting agency based in Australia, specialising in content creation for a wide range of clients across several different industries, platforms and sizes.
From advertising, marketing, corporate communications, messaging, editing, publishing, SEO, media, scripts and strategy, I've got your copywriting needs covered.
Building from a foundation of quality copywriting is essential. It's crucial that sharp communication and quality content is directed toward the right customers to reach them effectively.
Quality results come from quality copywriting - so contact me now!
I can sharpen your words to achieve your goals today!
Christopher Melotti
BComm: Mtkg, MCommLaw, AMAMI CPM
Australian Marketing Institute:
Chief Marketing Officer Of The Year - 2017 WINNER
Future Leader and Young Marketer Award - 2015 WINNER
Institute of Managers and Leaders:
Australian Leadership Excellence Awards - 2017 FINALIST
HubDoClub Offer to Agency Members - Cost: 3VP