Is your content engaging your customers?
---
ABOUT CHRIS MELOTTI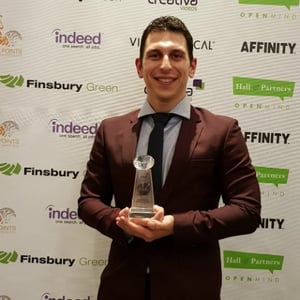 My name is Christopher Melotti, the founder of Melotti Media Copywriting.
We are a boutique Copywriting agency based in Australia, specialising in content creation for a wide range of clients across several different industries, platforms and sizes.
From advertising, marketing, corporate communications, messaging, editing, publishing, SEO, media, scripts and strategy, I've got your copywriting needs covered.
Building from a foundation of quality copywriting is essential. It's crucial that sharp communication and quality content is directed toward the right customers to reach them effectively.
Quality results come from quality copywriting - so contact me now!
I can sharpen your words to achieve your goals today!
Christopher Melotti
BComm: Mtkg, MCommLaw, AMAMI CPM
---
Melotti Media Copywriting works with your business to achieve your Content Marketing goals and improve Return On Investment through quality copy and valuable content which engages your audience, improves customer retention and supports lead conversion.
We provide highly professional services for your business to improve your business' copy and content through our years of professional experience and superior marketing expertise.
Services Available
Website copy
Advertising content
Content marketing strategy
Conceptual copywriting
Corporate communications
Product and services copy
Publications, PR and media
Review and editing services
Marketing plans
Read Chris' latest Blog on our site '5 Real Business Applications for a Copywriter'
---
OTHER SERVICES & VP PRICING INCLUDE (EXAMPLES):
1 x 1000 words (+ social media instructions) = 7 VP
1 x A website landing page copy for an event, + wireframe layout = 3 VP
1 x EDM mailer email or template = 3 VP
1 x Short video script (30 sec to 1 min script) = 3 VP
1 x 3 FAQs for a website page = 3 VP
For a full scope of tasks, please complete the contact form and we'll connect you with Chris to discuss your needs.
---
AWARDS - As seen on LinkedIn Feb 2020
Finalist in Australian Small Business Champion Awards 2020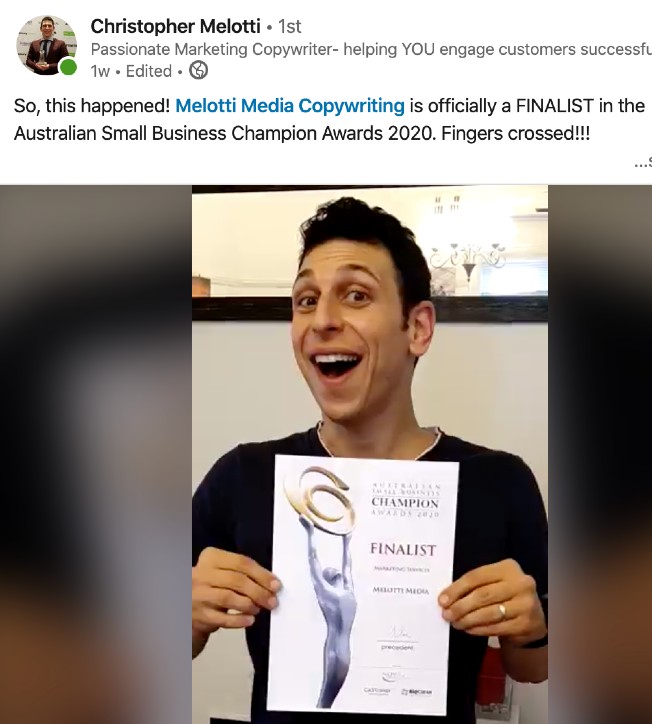 ---