Copywriting, Content Solutions - UK & Australia
About Maggie Harris
---
Content Writer | Inbound Marketing Specialist | Author
"Good content converts leads, while great content creates brand evangelists and establishes your business as an industry leader and trusted partner."
Maggie Harris, Content Guru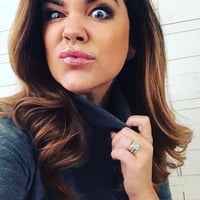 Maggie Harris is an Australian author, content writer and marketing specialist with over a decade's experience in turning industry babble into readable content for regular humans.
She's an expert in crafting bespoke, tailored content with flair; content which generates leads and drives sales through telling your brand's unique story and developing an effective content marketing strategy.
She's a little on the quirky side, a self-confessed 'word nerd', and relishes the opportunity to weave text into content magic. That said, her range of clients are broad, meaning tone of voice and brand identity are integral parts of her content strategy. Need your content to sound like you, only better?
Maggie's your go-to content specialist.
Services Available
Blog and article writing
Website copy
EDM/newsletter content and design
Content marketing strategy
Proofreading and editing
Product and services copy
Press releases
Ghost writing
Self-publishing
eBook content creation, design and publication
Web design
---
WHO IS HARRIS CONTENT & COPY?
---
I get it, content and marketing are hard. Not to mention, fraught with hazards.
Harris Content & Copy is a boutique content marketing agency, with a strong focus on bespoke, creative content. What's that in non-writerly speak? That means taking the pain out of your content marketing strategy by getting to know your brand intimately and producing high-quality content which works.
Say goodbye to boring blogs and sayonara to sloppy SEO. You want interesting, accurate, readable content for your audience. That's what I'm all about.
I've worked across a range of industries including:
Technology and technological consultancy
Startups
Psychology
Health & wellness
Marketing and communications
Finance and investment
Real estate
Fashion & beauty
Recruitment
Harris Content & Copy offers a full suite of content marketing services including SEO-friendly content writing, blog writing, editing, web development, self-publishing and more. I know that as a small/medium-sized business or as a marketing manager, your in-house resources are limited. Good content doesn't have to cost you an arm and a leg, but it's an important investment in your business.
To hit the ground running with great content, get in touch today.
---
Testimonial: Alex Hutson, WebsiteAbility, UK

"Working with Maggie is brilliant. With content being so important for my clients' inbound marketing I need copywriters that are talented, creative, flexible, reliable and a pleasure to work with. Maggie ticks all of those boxes and my clients love her work too. She actually helps me with two of my most difficult clients to produce content for, and she's helped me to turn around what had become a bit of a content stalemate into a well-oiled content machine.
I hope that I'll be able to continue to work with Maggie for many years to come and I recommend her services to anyone that needs great content that drives results and makes their clients happy. Thank you Maggie! :-)"
---