Delighted Promoter System by hubdo
HubDo Delight offers a complete review and feedback system so you can understand sentiment from your best critics and your biggest promoters, your clients. From the moment the survey is initiated you are able to monitor in real time what your clients say about you. It's that simple!
Calculating your final Net Promoter Score enables you to divide the responses into who's who, respond and market to them in different ways i.e. Your Promoters, Passives and Detractors.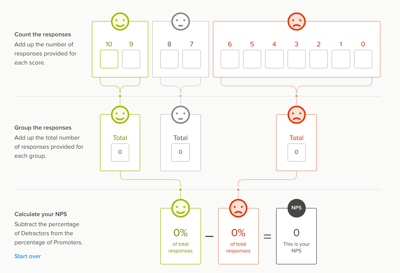 HubDo Delight Net Promoter System®
Delighted Promoter System is a highly effective method to track which of your clients are promoters and which are detractors. This produces a clear measure of an organisation's performance through the customers' eyes, with the overall outcome creating referral and repeat business from delighted customers.

Elegant in it's simplicity the Delighted Promoter System gives you insight into the satisfaction of your customers so you can better service those who are your promoters and customers who are not so happy.
WHAT DOES THE SERVICE INCLUDE?
The HubDo team will create a unique Free Delight account for you or your client.
Each month, send us your list of up to 100 email addresses of your most recent customers then await their responses. Need more room? You'll need to upgrade to the next level of service on the Delight system to enable over 100 emails per month. From US$49 per month (cost of the Delighted service - does not include our support each month) it includes additional Users and up to 750 emails per month.
Our monthly support includes edits to the 'Thank You' messages; initiation of the email survey and any branding requirements.
The single simple question takes less than a minute for your customer to answer and the results can be outstanding.
Typically, this survey is used for internal analysis of performance or service satisfaction. The results therefore may lead you to review your team performance, internal systems or service delivery.
How To Order
Interested to get started with HubDo? Fill out the form below and we'll take you to our Delight NPS Online Brief.
We aim to setup your Basecamp account within 1-2 working days, if you need something more urgently, please email jj@hubdo.com.