Allison Graham
Resiliency Ninja
PROFITABLE NETWORKING MASTERY SERIES
for HubDoWorks
Profitable Networking Mastery Series
TURN YOUR BUSY NETWORKING INTO PROFITABLE NETWORKING
"Your challenges don't have to define your success. Like a Resiliency Ninja you can rise better, stronger and more successful than you ever imagined, no matter what obstacles you face!"
HubDoWorks is proud to be associated with Allison Graham, a preferred HubDoClub Partner for helping Business Owners with Breakthrough Strategies for whatever is holding them back.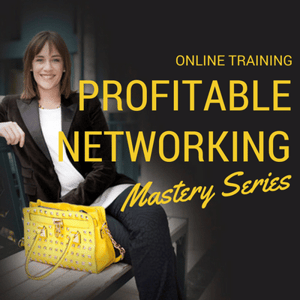 A common challenge we find among business professionals, is having confidence when talking to influential prospects and the methodology for turning them into clients.
As author of From Business Cards to Business Relationships, HubDo recommends Allison's Profitable Networking Mastery Series, a complete online training course to give you everything you need to connect with buyers and drive revenue through profitable relationships.
This is a Special offer for HubDoClub Agencies. Please complete the form for more information directly from Allison.