Award-winning HubSpot Agency Partner Since 2012
HubSpot Support & Development

---
ABOUT THIRU PRASAD C.G.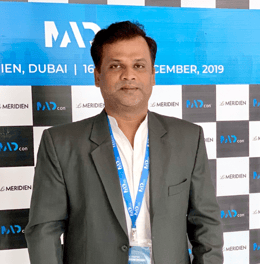 My name is Thiru (Thirumalesh Prasad C G), the founder and CEO of Inboundsys.
Inboundsys is an award-winning Marketing and Technology (MarTech) company based out of Bangalore, India. We are a HubSpot partner agency, providing all-round services and solutions in web development and lead generation.
We are the most experienced and oldest HubSpot partner agency in India started in the year 2012, and since then have been helping diverse clients and industry domains across the globe by solving their marketing challenges and contributing to their business growth.
Our team comprises of the most experienced HubSpot CMS experts, inbound marketing strategists, web developers, SEO experts and UI/UX experts. A result-oriented approach, customer delight and exceptional delivery have been the ideology of Inboundsys which has helped us to win HubSpot's "Happiest customers Impact Award for the year 2018" and "Top100 Marketing and Advertising Companies Award" from MADCON.
We are your trusted and dependable partners. We help you in achieving your business goals through our strategically crafted marketing and web solutions to reach your targeted return on investment and exponentially scaling up.
We guarantee you the hassle-free, simplified work process which is transparent and reported. Our services are best in the industry with competitive pricing.

Services Offered:
- HubSpot CMS Websites
- HubSpot Marketing Templates
- HubSpot API Integration
- HubSpot Audit & Cleanup
- HubSpot Setup & Training
- HubSpot to Wordpress Migration
- Wordpress to HubSpot Migration
- Wordpress Website Development
- Web Application Development
- Search Engine Optimisation (SEO)
- Conversion Rate Optimisation (CRO)
- Inbound Marketing & Lead Generation
- Graphic Designing
- Web Testing (Applications and Websites)
- User Interface and User Experience Design
- Web and Mobile Apps Development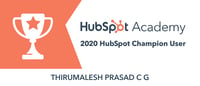 Order from Thiru at Inboundsys
Awards
Indian Achievers' Award for Emerging Company
Inboundsys has been chosen as this year's recipient of the Indian Achievers' Award for Emerging Company - 2020.
This award is one of India's prestigious awards given annually to companies showing outstanding performance and exceptional professional achievements. The best part of the award is being recognized as a contributor to the country's economic development and nation-building.