Phillip Barber
---
ABOUT PHILLIP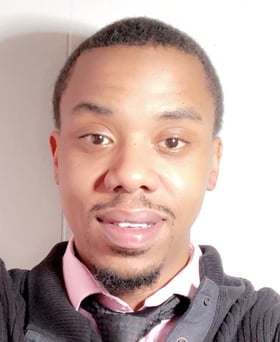 Phillip Barber is a highly skilled PPC Marketing Strategists with over 7 years of experience creating and managing successful Google Ads accounts.
His work ethic is very simple, he is not satisfied unless the goal is met.
Phillip is an expert in keyword research, conversion tracking, geo-targeting, re-marketing, ad creation, a/b testing, campaign structure, negative keywords, error monitoring, website maintenance, and a plethora of other skills needed to ensure your ROI for any project.
He is certified, experienced, and pride's himself on innovation and keeping up with the newest trends on all PPC platforms. He has proven the ability to lower average cost per click, increase click-thru rate, and conversions while adhering to all policies and procedures set by Google, Bing, Yahoo, and Facebook.
Services Available:
1. Structuring, building, managing & optimizing successful & efficient Google Ads campaigns with a focus on maximizing returns & scaling.
2. Optimizing landing pages to maximize conversion rates, getting you more leads and sales out of existing traffic & spend.
3. Testing additional channels to diversify advertising spend.
I'll work with you hand in hand to ensure the best possible outcome for each account. With most agencies, you pay large setup fees, have huge overhead, and are never able to connect with a direct representative for your account. Some agencies don't even spend more than 1 hour a week on your account. With a dedicated specialist, you can pay for hours of actual work done or on a monthly basis with a direct contact dedicated to the business' success.
---
GOOGLE CERTIFICATIONS