"How does an ant eat an elephant...one bite at a time"

African Proverb
---
ABOUT ANNETTE McMICHAEL
---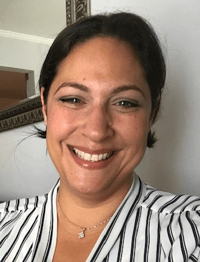 I Get Things Done. I'm a Project Manager on-demand and I'm here for you!
Each team member has an important role and deserves a seat at the table. My approach to project health is a recipe of full team inclusion, accountability and cooperation. I lay the foundations and then initiate team discussions to align on approach, timing, priorities and resources. And then I see the work through by managing teams and deliverables. I maintain an open line of communication with each team member and 3rd party vendor, establishing trust, forging partnerships, solving problems, mitigating risk, and getting the work done.
SERVICES:
Program and Project management (Digital, Print, Social, Conventions, Video, Creative)
HubSpot CMS Management
Scope development/Budget estimating and tracking/Financial projections/reconciliations
Resource allocation and staff planning
Project plan/timeline/schedule development and maintenance
Orchestrating/liaising internal and external resources, clients and agencies
Vendor management/engagements
Agile and waterfall methodology
Presenting/Training and mentoring
Notable Accomplishments
HubSpot CRM/CMS certified
White Space Marketing Group
Rehabilitated communication breakdowns associated with Project Management tool misuse, which required tool training, establishing standard language, protocol and process
Developed training videos that were shared with support teams across the US and in the Philippines
Established and enforced internal processes and client operations, while also doing a business systems audit to reduce redundancies in capabilities and streamline costs and internal dealings
Managed a portfolio of 3 HubSpot CRM and CMS accounts from scope detail developing, scheduling and execution; one scoped for website updates and webinar drip campaign support, one focused on offering content through email, and the last was structured around lead generation
Manages editorial calendar and authors blogs for WSMG
Havas Media Group
A member of the Havas "Village" operations team; an entity that organizes marketing resources and talent for several Pharmaceutical Therapeutic groups within Havas, I established a Project Management Department within the Media group to help compartmentalize creative development and respond to heavy program needs straining various media departments.
I established a process with roles and responsibilities for managing creative development of digital media assets among Havas Village, Havas Media and Third-party Vendors.
Facilitated ZINC training to the Media PM and Digital teams to ensure compliance and timely approvals of Pharmaceutical advertising materials.
Ogilvy Common Health
Lead an unbranded consumer campaign to award winning accomplishments, and global agency recognition.
As part of an awareness initiative for Melanoma, I partnered with multiple technology teams, Ogilvy PR and several NFL teams and Melanoma foundations in development of an interactive football game, free-screening experience, and unbranded website that resulted in 496 impromptu skin screenings and lead to 18 Melanoma's found. This was the greatest moment in my career.