SILVERPEAK3 departs 26th September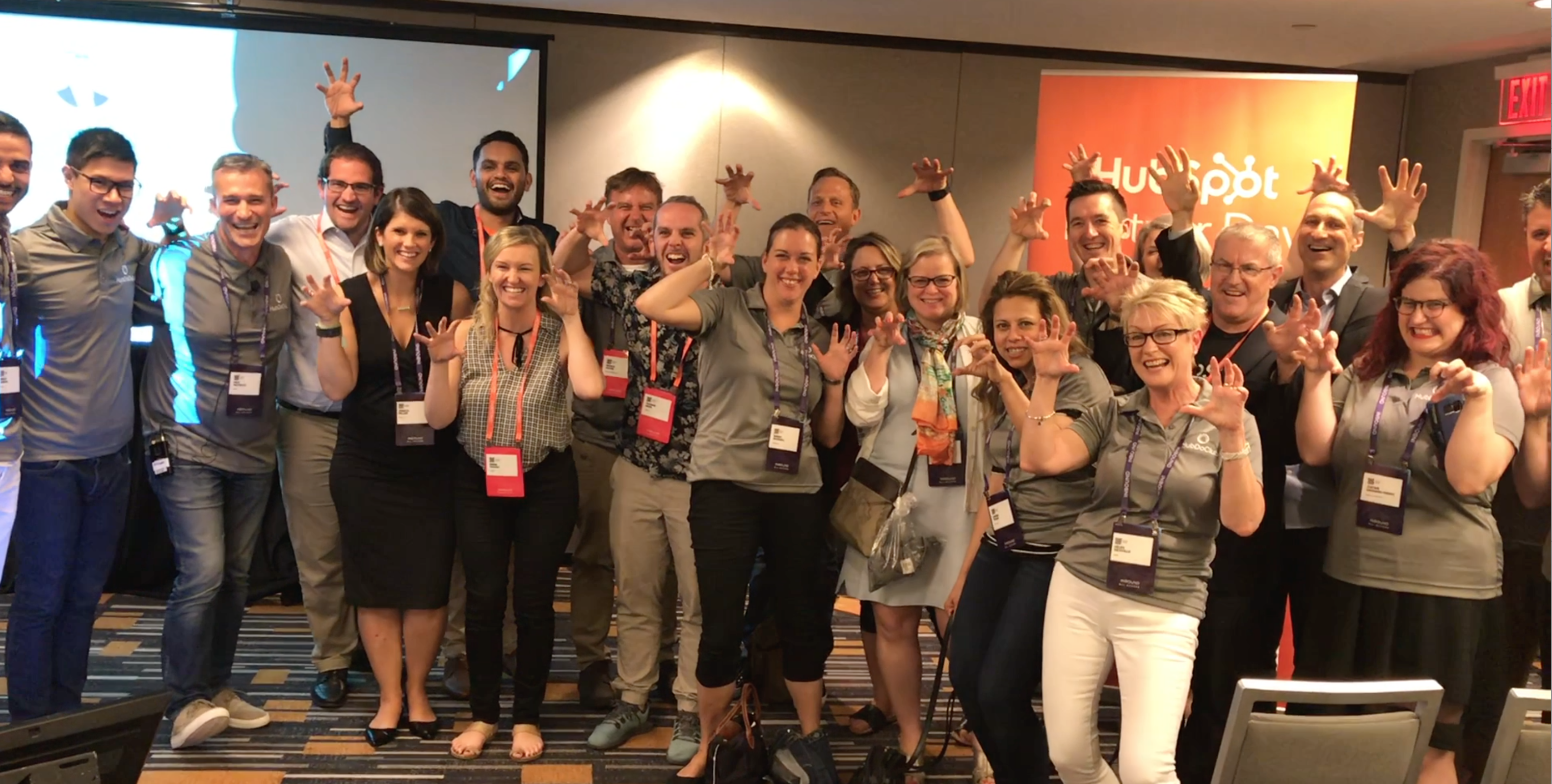 Just some of the SILVERPEAK team at HubSpot Partner Day in Boston, 4th September 2018.
Are you up for joining this group as another who has taken the SILVERPEAK Challenge?
We held a DISCOVERY Call 19th September but if you are still interested in joining before day one 26th September, fill out the form on this page.
What is the SILVERPEAK Challenge?
Hubdo works with Marketing Consultants who want to grow, and are daunted, frustrated or even overwhelmed by what it takes to grow an inbound agency.
The SILVERPEAK Challenge started in late 2017 as an audacious goal to grow 20 new HubSpot SILVER Partners together, in time for INBOUND18 in Sept 2018.
So far 50 Consultants have joined the climb in two teams. Some were untiered HubSpot Partners and others were generally interested in becoming a Partner. So far, eleven of these Agencies have reached HubSpot Silver, several are close to Gold and one Agency has even made Platinum!
The third team for 2018, SILVERPEAK3 will begin 19th September 2018, through mid 2019.
If you think you may be interested in joining SILVERPEAK3, register for the Discovery Call via the form on this page. Those wanting to join the climb will get started the following week.
Marketing Consultants growing together
You want to grow your Agency to HubSpot SILVER and beyond, but:
You are daunted by where to begin. There's so much to know and do.

You haven't signed up as a HubSpot Partner yet, as you want to develop a pipeline of opportunities before making that investment. Plus you want to get early access to HubSpot's Agency courses with a HubSpot Certified Trainer.
OR you are already a HubSpot Partner, but running a small agency can be a bit lonely and you want to grow together as part of a motivated, supportive team

And most importantly, you want to be held to account to fully apply Inbound Methodology for your own Agency
SILVERPEAK3 : 19 SEPT 2018 to Mid 2019
HubDo is forming a third team SILVERPEAK3 from 19th September 2018.
Register your interest using the form at the right

. You will be invited to a

no obligation Discovery Call

, to also advise you on the

recommended Academy courses to study

.
WEBINAR RECORDING: PRO TIPS from the Silverpeak Team
On 12th September we recorded a live webinar to share the experiences and Pro Tips from the original SILVERPEAK teams, overcoming challenges in growing your agency.
Growing Together Webinar With HubSpot
Here also is a broadcast from HubSpot Sydney office, in FEB 2018 by HubSpot and HubDo discussing Agency Growth including the experiences of the existing first agencies on the SILVERPEAK Challenge. If you are interested in being part of the next SILVERPEAK Challenge, please fill out the form on this page, for a discovery call.
About HubDo
HubDo works with Marketing Consultants who want to grow and are daunted or frustrated by what it takes to grow an Inbound Agency.
We provide programs, tools and services which nurture Agency Owners along their journey, supported in Collaborative teams.
As the only 100% wholesale-only Platinum HubSpot Partner we never compete with the Agencies we support. HubDo is dedicated to helping Agencies Grow and to Deliver Client Success.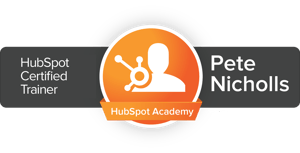 Pete Nicholls
Director & HubSpot Certified Trainer
HubDo
HubDo is also proudly the APAC #1 HubSpot Agency Impact Award Winner for Q1 2018