Tye Bate Ltd
Creative Director | Video & Digital Marketing Consultancy
About Tye Bate Ltd
Why video?
We're not simply passionate about video, it's an obsession. Video is an extremely powerful form of content and a vital component of your overall website SEO strategy.
Some facts:
88% of video marketers reported that video gives them a positive ROI (HubSpot).
Video will represent 82% of all IP traffic in 2021 (Business Insider).
The average user spends 88% more time on a website with video (Forbes).

Businesses that produce engaging, informative content about their products will put themselves ahead of the competition leaving rivals in a cloud of dust.
To get a sense of the videos we make, click here for a recent video we filmed in Brixton UK: Dropbox Video sample via this shortened link: https://rb.gy/hsaiz7
---
ABOUT TYE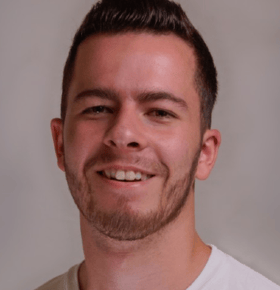 Tye's hometown is Sydney but has started to make a name for himself In the UK. He has an impressive resume - from filming models in Los Angeles and New York to filming trekkers on the Kokoda Trail in Papua New Guinea.
Credentials:
Diploma of Screen & Media from Sydney Film School
Nominated for local business awards
Video or Photography, please contact Tye on HubDoWorks by completing the form here.
---
See Tye's work here - PORTFOLIO