Business Consulting to capture, grow and transfer value
Consulting.Works™ 1-1 advisory service with Pete Nicholls CF APMP
Capture business value and turn your Self-Employed Job into a profitable business.

Complete your Discriminatrix™ to evolve from selling hours, to create business value and grow your profits.

Plan to create transferable value so you can grow through merger, acquisition or to sell and exit your business.
Blogs
The Proposal.Works Blog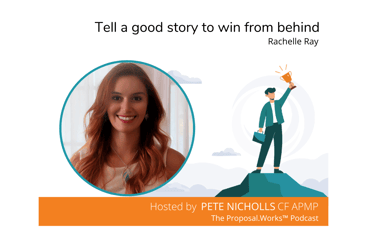 Tell a good story to win from behind
Episode Summary
Rachelle Ray shares real examples of how engaging proposal stories give her A/E/C clients the edge to win valuable business, even when they are starting from the back of the pack.
Learn More >>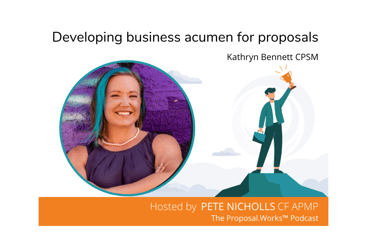 Developing business acumen for proposals
Episode Summary
Kathryn Bennett CPSM explains the importance of developing business acumen for proposals. Business acumen empowers the proposal specialist to rebalance workload and present better cases for a reduced quantity of proposals that result in higher win rates.
Learn More >>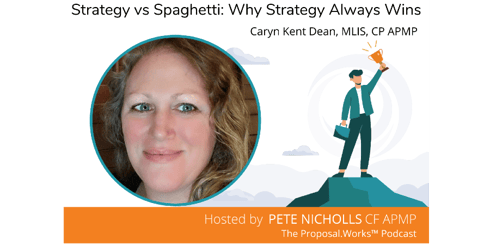 Strategy vs Spaghetti: Why Strategy Always Wins
Episode Summary
Caryn Kent Dean MLIS CP APMP explains setting a strategy to answer good-fit opportunities, always beats throwing spaghetti at the wall trying to bid on everything. Caryn shares real examples of the female solopreneur who defined her signature services and discovered her best...
Learn More >>