PandaDoc 4 HubSpot Partners (PD4HSP)
exclusive for HubSpot Agencies & Sales Solutions Partners
Special Licenses of PandaDoc for HubSpot Partners and their Clients, to deliver Inbound Services with more functionality, integration, manageability and support at lower cost.
Learn how your Agency or Consultancy can use these exclusive seats to deliver more value.
Hubdo works with Consultants who want to deliver valuable solutions, but are frustrated by software licensing models, configurations and integrations which create additional complexity and cost.
So we focus on providing special ISV licenses and services to help Partners and their Clients grow.
In a recent poll of the HubSpot Partner Community Facebook Group, PandaDoc stood out as the #1 choice for handling Proposals.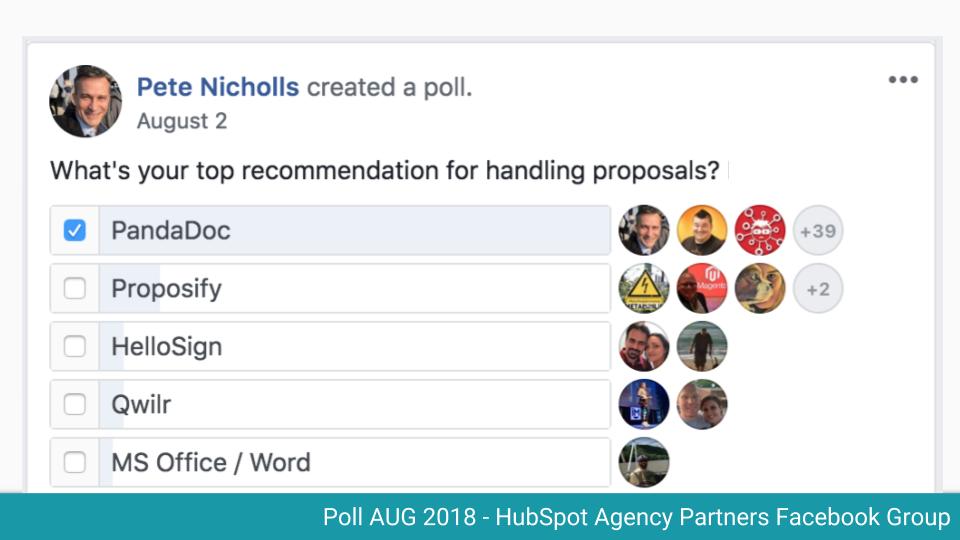 How do HubSpot Partners normally purchase PandaDoc?
PandaDoc is available in Individual, Business and Enterprise Plans:

The Individual Plan is for 1-2 people, for up to 50 documents per user per year, with no need for Content Library, CRM Integration or Zapier Automation.
The Business Plan integrates many CRMs including HubSpot. It also adds many more features including Content & Image Library and Approval Workflows.
This is the most popular choice for Agencies.
The Enterprise Plan adds Salesforce.com integration plus workspaces for separating sales documents from internal HR and Financial contracts, with thew ability to share templates and content between workspaces.
How is PandaDoc 4 HubSpot Partners different?:
These are Enterprise Plan seats for HubSpot Partners, at less than the Business Plan price and with no on-boarding fee. HubDo also adds:

Every Enterprise Plan Feature Enabled including Zapier
Start with a single seat: No minimum number. Add seats at any time.
Multiple Workspaces to separate Sales Docs from HR & Finance Agreements & Demos
Design Guide with CSS to fast-track styling to your brand
Pre-loaded with Shared Folders: 45 Sample PandaDoc Templates + HubSpot Content
HubSpot Academy Pricing & Packaging Catalog and Example Proposals
Support for HubSpot Partners: Via Facebook, HubDo & PandaDoc Support
The ability to add Workspaces and seats to resell to your Clients
Where Do I Start?
Complete the enquiry form to receive a PandaDoc Document with full details.
Or just start with the chat button on this page. We look forward to helping you grow.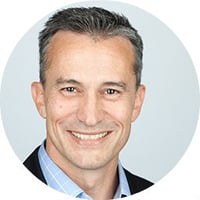 Pete Nicholls
Director and HubSpot Certified Trainer
Hubdo.