Rachel Harvey
Facebook, Instagram Advertising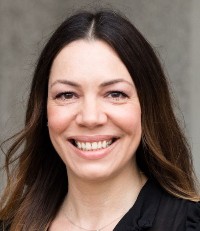 My name is Rachel Harvey, founder of The Big Impression. I am a Facebook and Instagram Ad Specialist helping Marketing Agencies and SMEs produce paid social media advertisements.
As a Marketing Director or Manager working for an SME or as a Marketing Agency, you want to make the most of your budget and invest in campaigns which give you tangible results and a boost in sales. You also know that Facebook and Instagram boast one of the biggest audiences outside of Google; with paid advertisement success rates rising at an ever-increasing pace.
I can help you create highly targeted, outcome-driven, paid advertisements on Facebook and Instagram with content tailored to your audience's specific demands. The results of which will increase your chances of crafting messages that resonate with your desired audience and promote measurable click-through.
Having run my own business for a number of years, I fully understand the challenges of getting new leads, increasing sales, and opening new revenue streams and am able to work directly with your marketing team as a consultant.