SEO with a difference!
Hi, I'm Lloyd,
I love to EAT! But how does that relate to SEO?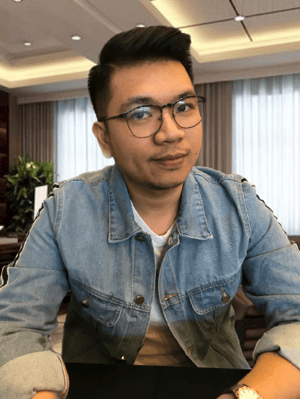 As a food lover, I always find eating delectable meals a happy undertaking. When I'm at my work station as an SEO Specialist, I also help client websites achieve the nutrition they need to survive today's search landscape - and that is to inculcate E-A-T-ing (Expertise, Authoritativeness, Trustworthiness).
A decade's exposure to the SEO industry made me realise that it's not always rainbows and butterflies especially if you're constantly aligning your strategies with the ever-changing guidelines of search engine giants like Google. That's why it became my habit to formulate adaptive and scalable online marketing strategies- from content marketing, link profile development, social media, search marketing, to conversion optimisation.
---
Lloyd works with businesses to improve their websites' search visibility and conversion. Being a data junkie, he develops his plans and recommendations based on web data and analytics.
Lloyd has worked directly with HubDo for over 3 years full-time and is now able to offer his professional expertise directly to clients. His patience, attention to detail, depth of knowledge, and 'know-how' is exceptional. Given any situation or question, he is meticulous in deciphering the information to give a clear concise response and details in plain English for all to understand.
SERVICES

:

Back to Intensive SEO details page