B2B Technology Writer - MarTech, SaaS, Health IT.
"Too many blog posts, too little time!"
Do you need compelling, well-written B2B technology content? I can write it for you!
---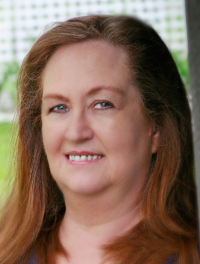 In the rapidly changing B2B environment, it's vital to publish quality, well-written digital content to connect with potential clients and enrich your customers' experience. For a busy CMO or CIO, however, producing the materials you need is a constant challenge.
That's where I come in. Let me free up your time by creating assets to position your company as an authoritative provider. When you work with me, you get the benefit of:
38+ years' writing experience for clients on 5 continents
A Bachelor's degree in English and Communications
A Business Management Certification, and Diplomas in PR and Journalism.
Put my corporate management background and hands-on IT experience to work for YOU. These allow me to understand your writing requirements from both sides of the table, and to write authoritatively on a range of tech topics, including:
MarTech | SaaS | Healthcare IT | CX | UX |
CDPs | AI | ML | CRM | Big Data | BI | Predictive Analytics
Whether you're building thought leadership, developing in-depth educational resources for your target audience, or optimizing your website for SEO best practices, I'm the writer you need for all your technology content and copywriting requirements.
Services Available
Keyword research to identify the best SEO terms for your industry
Idea generation and editorial calendar development
Website copy, including optimized landing pages, about and service pages, calls to action
Blog posts and articles for digital and print publications
Copy for email newsletters and nurturing campaigns
White papers, user guides and tutorials
Case studies and ebooks
Press Releases and announcements
Technology data sheets for sales and marketing purposes
Infographic text
Check out some of my work, or view my profile on LinkedIn for more information. I'm ready to make your content rock and roll. Let's chat!
---
CONTENT OFFER - FROM 3VP
SAMPLE:
1 X Blog/Article 500 words = from 3 x HubDo Value Points (3VP)

1 x Case Study 1000 words, including telephone interview = from 8 x HubDo Value Points (8VP)

1 x White Paper 2000 words = from 12 x HubDo Value Points (12VP)

1 x eBook 3500 words = from 15 x HubDo Value Points (15VP)
Order from Tracey Stepanchuk