So it's time to kick off a new Client project, you're excited and keen to make it happen. A new project brings planning, team meetings, schedules and more. The excitement is contagious and you're main thoughts are about keeping this new Client super happy and engaged. A big part of you wants to really show them what you and your team can do and how well you do it! So let's get this project off the ground, like setting off a Rocket, you're ready to push it to the limit.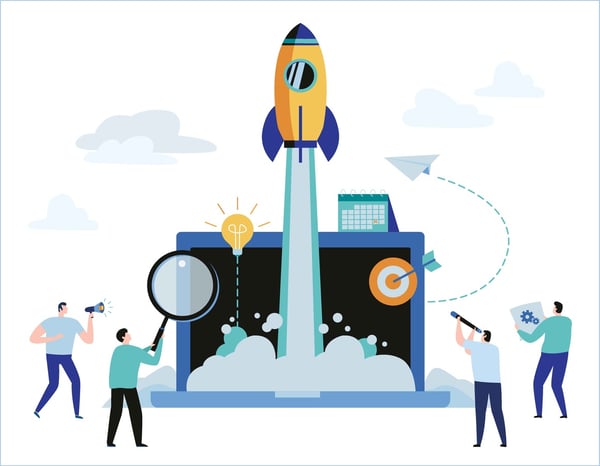 Then as you're deep into the nitty gritty we all know that creepy tingling feeling when, in the middle of the project you realise that you don't have enough budget to cover the remaining hours or resources of your project. As a Project Manager, we see this all the time but it still becomes a total nightmare when you have another request come in that is not in the initial discussion or Scope of Works SOW for the project.

It goes without saying that for various reasons, more unexpected than not, we encounter situations where we want to exceed client expectations and "add more value" that can result either in the total success of the project or a total misdirection of the entire project and therefore a blowout of costs.
What IS SCOPE CREEP?
According to the PMBOK® Guide, the current definition of scope creep is, "adding additional features or functions of a new product, requirements, or work that is not authorized (i.e., beyond the agreed-upon scope)."

Believe me, we have been in this situation and been burnt a number of times. In fact, I don't know an Agency who has never managed to avoid it completely. With each new website build or 'ad-hoc' type job we've learnt to recognise the signs of scope creep but it's been a learning curve when you're managing clients alone so working closely with an experienced Project Manager can make the world of difference.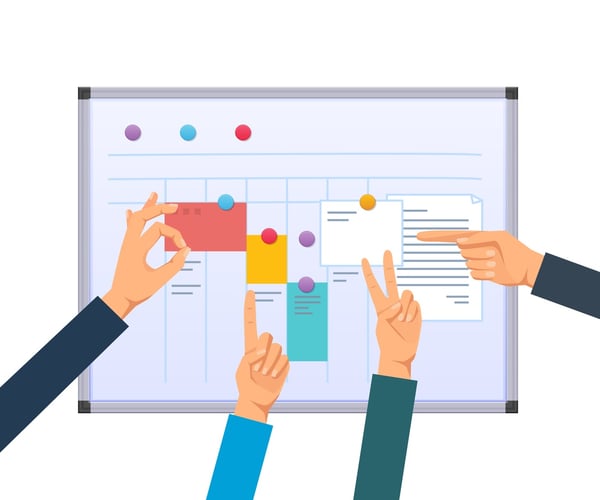 What are the causes of Scope Creep?
There are many reasons why scope creep can occur on projects. Some are due to incomplete planning decisions at the initial stage of building a marketing or a project strategy. Some are due to the miscalculation of the amount of time and resources a project should take or use. Some are due to informal changes in processes that may delay or lengthen a project. Some are due to inability to communicate consistently and clearly at the onset up to the duration of the project between the project team, the consultant, or the client.

Whatever the reason, Scope creep is not always easy to recognise and yet can so badly affect not only the results of the job, but also the overall costs and finally, most importantly, the relationship with the client.
What can you do to prevent it?
Fortunately, even if there are quite a number of cumbersome causes of how a scope creep can occur in the duration of the project, there are also many ways to prevent or at best, manage it.

1. Have a clear start and end date of each item or task in your project. Having a defined timeline and knowing beforehand the estimate size of how a task will take can eliminate friction later in the project.
2. Have a clear SLA or a clear Scope of Work document that defines what exactly is included and not included in your project description. Have it read, agreed upon and signed by all parties making sure that everyone understands what the project overview is completely and to the letter.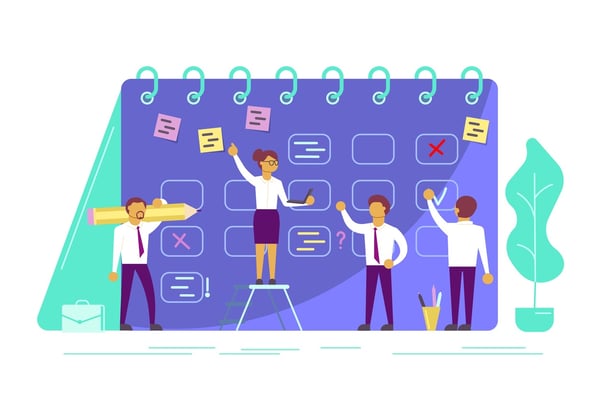 3. Have a clear project view or KANBAN board that details how the project is progressing. Align your board with the exact action plans and deadlines defined in the SLA or SOW and ensure that all parties are involved and actively moving the boards across.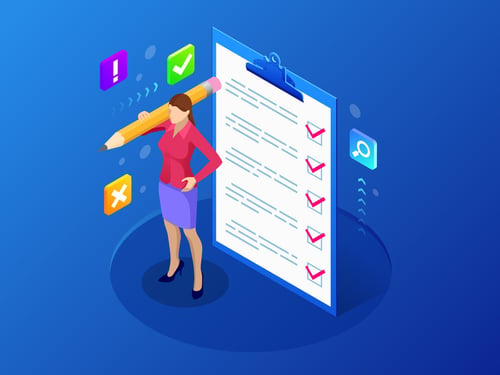 4. Have a designated stakeholder. By eliminating a lot of decision makers in the project building process, the plan and strategy aligns and stays in linear course.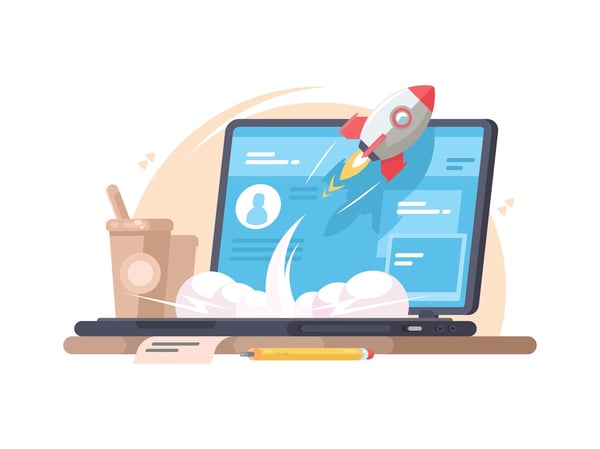 Avoiding the Traps
Recognising Scope Creep as soon as it appears in your Inbox and being prepared and aware of how a simple question, "could you just add a bit of styling to the menu" can turn your whole project on it's head.
It takes courage to say 'No' OR "Yes, and that will take an additional 2 hours at $X", but in the long run, clients appreciate the advice and upfront appraisal of possible delays, risk factors, etc due to changes to the job scope.
The experienced Project Manager can easily recognise and manage these questions and should always offer a quick turn around of communications. I can't stress how important it is to make the client aware of costs, risk and timeframe changes as quickly as possible. These types of changes to a job can never easily be discussed and quoted after the job is finished, so be upfront and accurate in your communications. In our experience, this is the best strategy; not always easy but it will save you time, money and stress in the long run.
The Project Manager
So, what does it take to be a Project Manager? What does that person look like? In our experience, that person needs to be super organised and have exceptional communication skills. Here's our top ten list in no particular order:
Leadership
Communication
Negotiation
Scheduling
Proactive
Cost Control
Skill & Risk Management
Scoping & Contract Management
Quality Control
Strategic Thinking
By having clear goals on a project, a detailed timeline, a cooperative aligned team, and a Strategist or Project Manager with a clear management style that stays on course and prevents additional roadblocks in project building, you are on your way in managing and reducing the number of scope creep tasks that come your way. But, don't underestimate the importance of the role of the Project Manager; their job is to do just that, Manage - every job, every project - On Time, On Quality and On Budget.
Tip: Using a tool such as PandaDoc make scoping and updates easy to have signed off in minutes with a professional approach. Never used PandaDoc? Talk to us about a single user seat and Training on PandaDoc.