As a website owner or digital marketer, whether you're a data junkie or not, there's a high possibility that you've experienced this:
Organic traffic has dropped all of a sudden, and you find yourself scratching your head trying to find out why.

You're not alone. We've all experienced that momentary panic. However, don't just stare at that disappointing graph. It's best to get to the bottom of it so you can recover your traffic, leads, and possible sales.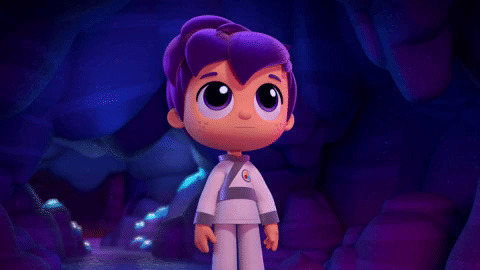 We've come up with a quick checklist on what you should be checking once you've noticed that your organic traffic is going downhill.
1. Google Algorithm Update or Changes
One of Google's advocacies is to provide their users with the best answers/response to their queries. That is why the search engine giant ensures that their search algorithm is constantly evolving. In achieving so, they continuously roll out small and core updates.
Find out the nature of the algorithm update by:
Knowing the reasons why Google made the move

Is Google penalising webspam actions or just tweaking their ranking factors?

How your website will stay on the good side of Google
After gathering this info, take the necessary steps to ensure that your website is compliant with the new update.
2. Google Search Console
Treat Search Console as the engine of your website; the 'window shoppers' view into your site. You feel there's something wrong or Google messages you about an issue? Just pop the hood and look into the cause.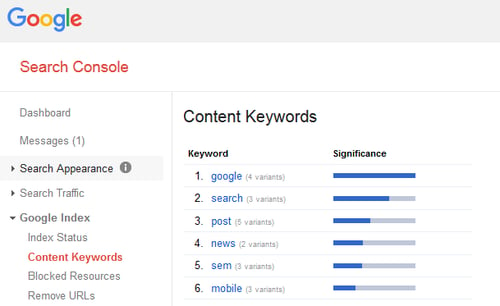 Search Console provides essential information on how your website functions in the eyes of Google. The portal lets you:
Check if there are site errors

See if your website has received any manual webspam action

Check when was the last time Googlebot crawled your web pages

See the keywords and terms where your website are visible in search results
Check if there are "seasonal" keywords as these are often the reason why your website loses its visibility for a particular period of time. If your primary keyword becomes competitive, consider shifting your focus into local-targeted keywords. If you noticed that there are keywords that continuously make your website visible, capitalise on that - create a blog post or service offering and optimise the content using that keyword.
3. Analytics Tracking Code
From our own experience, one reason why a sudden drop in organic traffic is observed is because of unreliable data reading. This happens when you've changed a code in your website or had a website redesign without ensuring that your Google Analytics tracking code is still intact.
Check your website to make sure it still has the same Tracking Code and matches your Google Analytics account. There are cases where a plugin in your CMS causes a problem with your tracking code so be sure to run them as well.
How to cross-check the tracking code?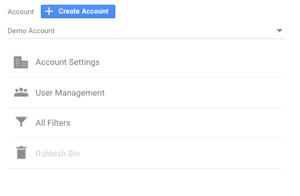 Go to your Analytics Account > Click Admin > Tracking Info > Tracking Code. If the tracking code matches, this means that the data are being read correctly by Google Analytics.
Notes about Plugins:
If you're using the Yoast SEO plugin you won't need a GA Tracking code plugin or Sitemap plugin - it's all within the Yoast settings. Be sure to set your Yoast plugin up correctly and completely.
4. Link Losses and Poorly-written Content
Content is the very reason why search engines are built. People go to the web to find answers. That is why Google always prioritise ranking websites with relevant and informative content. If you've managed to make your website as a source of meaty content, the number of other websites mentioning you will grow, which will eventually make your website as an authoritative figure on the web.
That's a 'rock-star dream', of course.
It's easier said than done especially for small websites. Links and mentions aren't easy to come by so be sure to secure your connections in the local market. On the world wide web, links are a vote of confidence from other websites (hence other webmasters) so if they are unlinking to you, that's like telling Google that your website is not a credible source of content anymore. As a result, Google will lower your ranking, and bam! The next thing you'll see is a sharp decline in your organic traffic.
So if you want to push the good cycle of links – ranking – organic traffic, start by publishing informative content. With proper content promotion, you'll be surprised where it will take you.
5. Decline of New Content
Weekly/Fortnightly/Monthly Blogs will help build the content on your site without too much hassle. Adding a regular weekly blog post will alert the Googlebots and get them returning to your site more often. But if you've stopped writing, the bots may have also stopped visiting!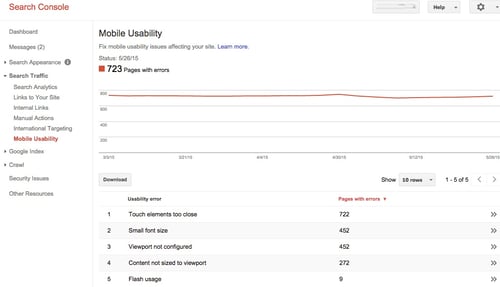 Check your blog content and work out if the decline in organic traffic coincided with the lack of new content. This may then be a good time to get a plan in place and get back into your writing. After all, well written Blogs can become far more popular and valuable than any of your service pages, over time.
6. Website Redesign / Migration
If you recently migrated your website into another CMS, or had a major redesign, and noticed a drop in traffic after going live, better check if you've de-optimised something on your site during the process. Have you removed highly searched pages or changed the site structure at all? It's easy to consider removing a service page or Blog post, but first consider how active that page has become, using your Search Console account.
Some of the things you need to check:
Failed redirect implementations resulting to 404 Page Not Found errors - check you Error log in Search Console

Metadata (title and description) info was reset - *Extra caution must be taken when thinking of changing your Meta Titles.

Broken image links

Service interruption (server side)

Information architecture changes - check your old Sitemap structure

Removed or Archived pages - check how valuable these pages are to your site before removing/archiving them.
These problems can be easily avoided with proper planning before going live. But if you've already suffered the consequences, it's best to work with your SEO team and/or developers to fix the issue and get the website back on its feet.
7. Don't Panic and Save This Checklist
Loss in organic traffic should be addressed immediately as it is synonymous to reduced visibility, fewer conversions, and decline in revenue. We know that the "default" reaction to this kind of scenario is to run and panic! Instead, take a deep breath. Really, a deep one. Next, go through this checklist as you investigate why your website is losing its deserved organic traffic.
Have we missed an important component in this checklist? Let us know in the comment section!