---
With so many online consumer behaviour statistics showing our reliance on Google for pretty much any answers, gaining a Page One listing on the Google Search Results for your business puts you under the noses of those wanting what you do. Competition for the coveted top three positions gets harder as business owners get smarter about making their websites most relevant to a Google search.
SEO or Search Engine Optimisation is the combination of appealing to the search engine and to your 'ideal client'. Are Search Engines smart enough to figure this out now, or is optimisation of your website still required? Quick answer, SEO is a must. There are exceptions, but for most businesses if you do not ensure that your website gives search engines what they are looking for, it can be near impossible to be visible at all.
Here's some simple SEO steps to help improve your website's chances of being found on Google Page One.
---
Here's some simple things a Marketing Agency would do for you and which you can do yourself to help get the ball rolling:
Step #1. Images: A Picture can't tell 1,000 words (to Google)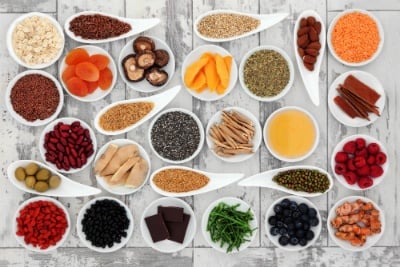 Google algorithms are getting better at recognising similar images and skin tones, but not as humans see them. To get the best impact from images, you give Google clues as to what the picture is, via the file name and additional snippets of information known as ALT Tags. If you've not named your images, the code is wasted and so is your opportunity. So, how do you name your pictures?
Each time you download an image from your phone or camera or if using purchased images from the internet don't leave the file name as 'img076.jpg', give it a name. Explain what the image is in detail and use a keyword to optimise the name. For example, rename the file "Plumber Graham Grease Trap Relining at McDonalds". If Grease Trap Relining was one of your target keywords this is a good match. When you upload the image into your website content management system (CMS) also add a fuller description about the image in the field called the 'ALT tag'. Don't waste space with un-named images, this includes the slider image too. Many web designs incorporate several larger images which change every 5 seconds or so. Make sure that beautiful big slider you have on the Home page taking up all that prime real estate is not a blind pot to Google - optimise it with a great file name name and ALT tag.
Step #2. Page Content - Be Relevant
Ideally your business has a number of pages on your website featuring the specific services or products you sell. If not, try to break out your services into dedicated pages and write an individual page per service or product. For example; I'm a mechanic, I service cars, sell batteries and fix auto air conditioning - so I should have a page on my site completely devoted to each of these services. By keeping each page relevant to the service or product I can easily focus that page to be optimised around my ideal keyword.
Don't overdo keyword use or you may fall foul of keyword stuffing. Use each keyword sparingly and naturally. Include it in the Page title and Heading <h1> , also within the contents (once or twice) and then in the SEO metadata. The Google robots will visit each page of your website to index it and will pick up these keywords as it progresses through the website. If you've separated the pages out with good focus on keywords and easy to read structure you'll not only help the bots but also your potential customers.
Step #3. Local Listing - Don't Forget Your Locals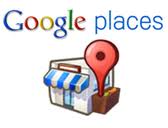 Make sure you create or claim your Google My Business local listing page. This is a free page which Google offers all businesses. It helps your local customers find you easily, see your opening hours, your phone and website details. For mobile users, Google offers a 'click to call' button and gives 'directions' via Google maps so they can even drive to your location.
Google now displays the 'Local listings' above the general listings (known as the 'Organic' listings) in the Search Result pages. If you've ever searched for a business such as a Dentist or Plumber you'll have noticed these listings contained in a box near the top of your search results. When you hover your mouse over these listings a fuller view opens to the right which contains images, the business name, address, phone and a description etc of that particular business. It will even display a map location of the business near you - very smart and so valuable for a local service business.
Step #4. Start Increasing Your Visibility
4a. Start blogging every week if you can. Produce a 400 word (or longer) blog article about a recent job or change within your industry. Get active on your website, Google hates a stagnant website. The more good unique content you can produce, the more visibility you will get.
4b. Start adding your business as a listing on such sites as Truelocal, Hotfrog, Local, AussieWeb, YellowPages etc. These are free listing sites so it won't cost you anything more than your time and pushing your business under a lot more noses.
4c. Ask your customers to leave you a Review online. Share the link to your Google My Business page and ask customers to write a short review and leave you a start rating.
Google loves to see lots of activity on and about your business. Make sure you've listed your correct business name, address and phone details (NAP) identically in all your listings. Google will pick up on these details, match them and rank the website on it's popularity as well.
SEO is an ongoing process. Keeping up this level of activity is hard work but essential to maintain a position near or on Page One of Google search results. Contracting an Agency who'll devote a team with a high level of knowledge to deliver the entire SEO process will achieve far better results than what you can achieve yourself. This allows you to focus on the business you know best and maximise your efforts to deliver exceptional services to your customers.
Why Use A Marketing Agency -
A Marketing Agency will start an SEO service with a complete review and audit of your website and your current visibility versus your key competitors. Related to this, the agency will use a range of tools to determine which search terms are most relevant in your industry and location. There are many technical steps to managing a monthly SEO Service and whilst you can read up on a DIY approach to SEO such as the steps above it's harder to devote the time to understanding, implementing and maintaining the level of activity that will come close to paid full time specialist. Another important step is in making your website easy for both your visitors and the search engine robots to read and understand. Over recent years Google has improved its algorithms to allow it to scan through a website quickly, but code still can't see and understand a website page the same way a human can. This is where SEO helps the robots figure out what each page is about.
These are just a few reasons why SEO matters and why you should consider taking these steps to get your website heading toward Page One of Google.
---